In order to bring the artisan spirit of the finest Italian and French masters' traditions to Belgrade, Gelateria Bacio was founded in 2009 and was among first in the region to devotedly and skillfully produce ice-creams and sweets that combine traditional experience, artisan craftsmanship and unique pleasure.

Made from the premium quality ingredients, ice-creams (gelato) by Bacio contain less than 8% fat, which is the main feature differentiating traditional Italian recipe from usual, nowadays predominating, American ice-cream technology.

Vast choice of icy sweets on chocolate, milk and sorbet (fruit) base are complemented with dare and unexpected mixes of flavors that encourage us to keep enjoying in discovering new ones.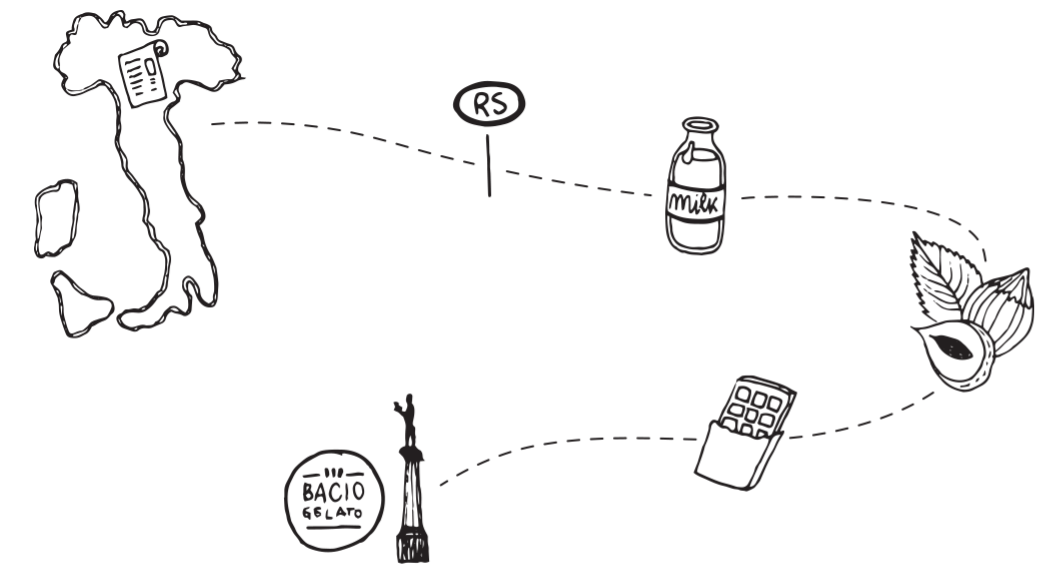 ---
French cakes and tarts, with the classical refinement in their production create a balance to Italian often temperamental and unpredictable spirit and are the choice of those who wish a more settled pleasure with inevitable patina. Shakes, cups, smoothies and cocktails complement the cosmopolitan experience and make Bacio Gelato an everyday oasis for people of all ages, and most various professional and spiritual affinities.